Size Guide
There's a very good chance that BARTON's bands will fit your watch perfectly. Most watches have a standard lug that is designed to accommodate any watch band of the proper width. Our watch bands fit thousands of traditional and smart watches with lug widths between 16mm and 24mm. Apple Watch owners should jump straight to our collection of Apple Watch Bands designed to fit all Apple Watch series and sizes. All others, continue on below!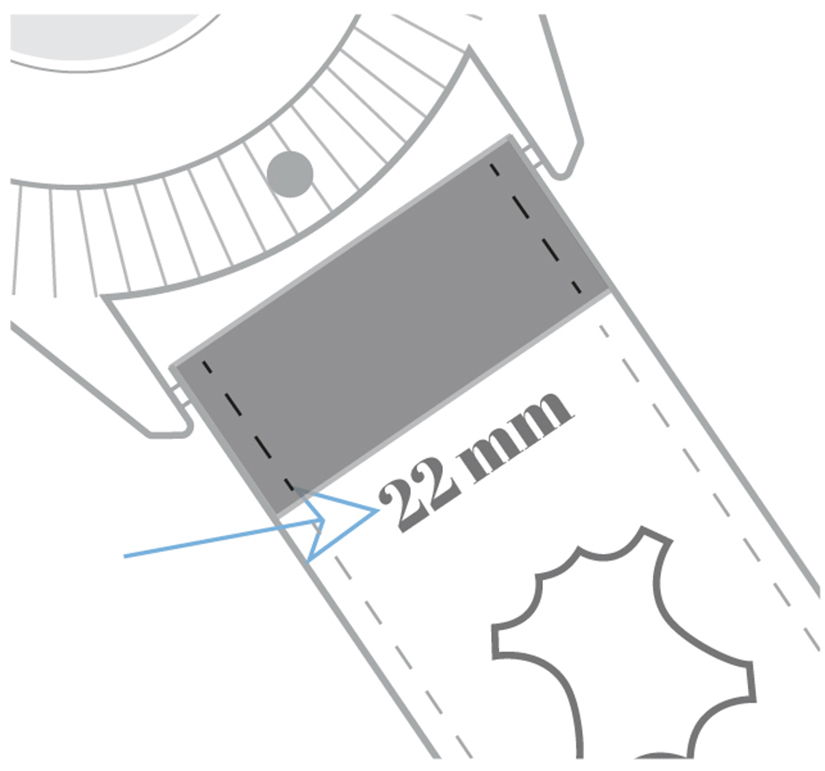 Step 1: Determine lug width by one of the following
Check for markings on the underside of your current band.

Measure the width using a metric ruler or by printing our measurement template.
Smart watch owners can check our table of Common Smart Watch Lug Widths.

Search online for the specs of your watch make/model.    

  
Step 2: Buy bands to fit lug width
16mm | 18mm | 19mm | 20mm | 21mm| 22mm | 23mm | 24mm
Tips:
Currently, our Elite Silicone, Leather, and Alligator Grain quick release straps are the only collections we make in odd lug widths (19mm, 21mm or 23mm). If your watch has an odd sized lug, and you prefer a NATO Style strap, the next size up will squeeze in just fine. If you're crafty, you can also remove the spring bars from a quick release band and reinsert your original odd sized spring bars. Again, 1mm wider is typically the way to go.
If you have a smart watch and like to use the heart rate monitor, do not go with the NATO style strap as it will block the heart rate monitor. Opt for a quick release band instead.
Step 3: Switch it up!
All of our bands are designed to be swapped in and out in a few seconds and without tools! Switch it up throughout the week to accessorize your wardrobe or throughout the day to fit the activity. Trust us, it's pretty awesome.
Quick Release:
Simply insert one end of the spring bar into the lug and then slide the quick release lever with your finger.
NATO Style:
Insert spring bars into watch head, then thread band as shown. Using our Quick Release Spring Bars with your NATO Style strap will make it easy to swap between all of our bands in a flash.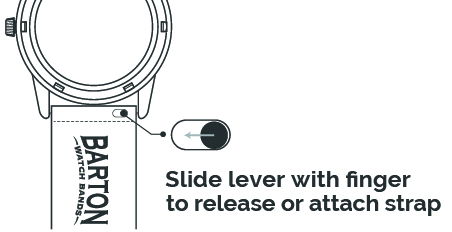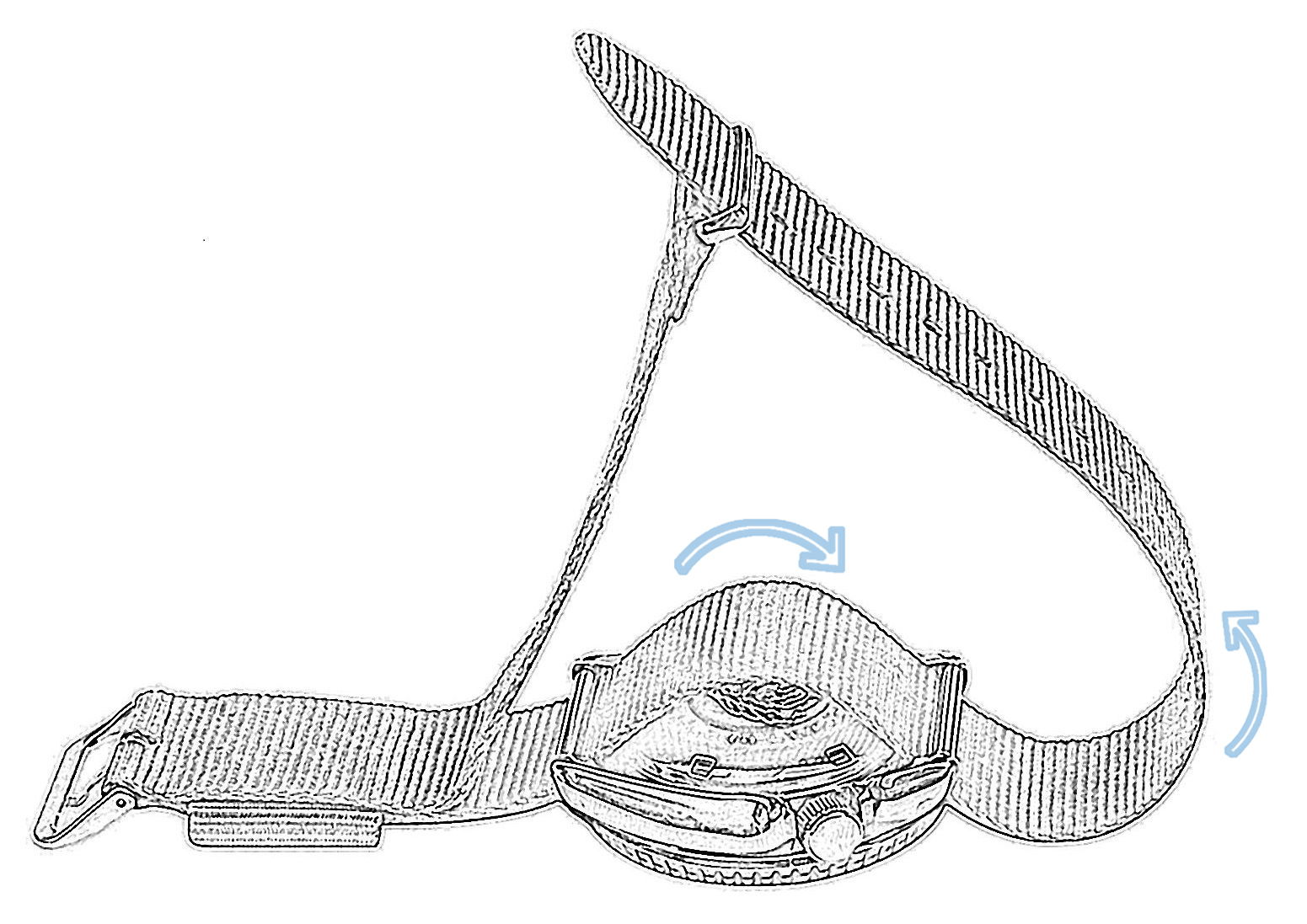 Adjusting NATO Style Strap Length:
If your NATO Style watch strap is initially longer than desired, fold the free end neatly back into the keeper loop or cut to desired length. If trimmed, expose the cut end to the flame of a match or lighter to avoid fraying. If you still encounter a fit related issue after, you can also take us up on our money back guarantee!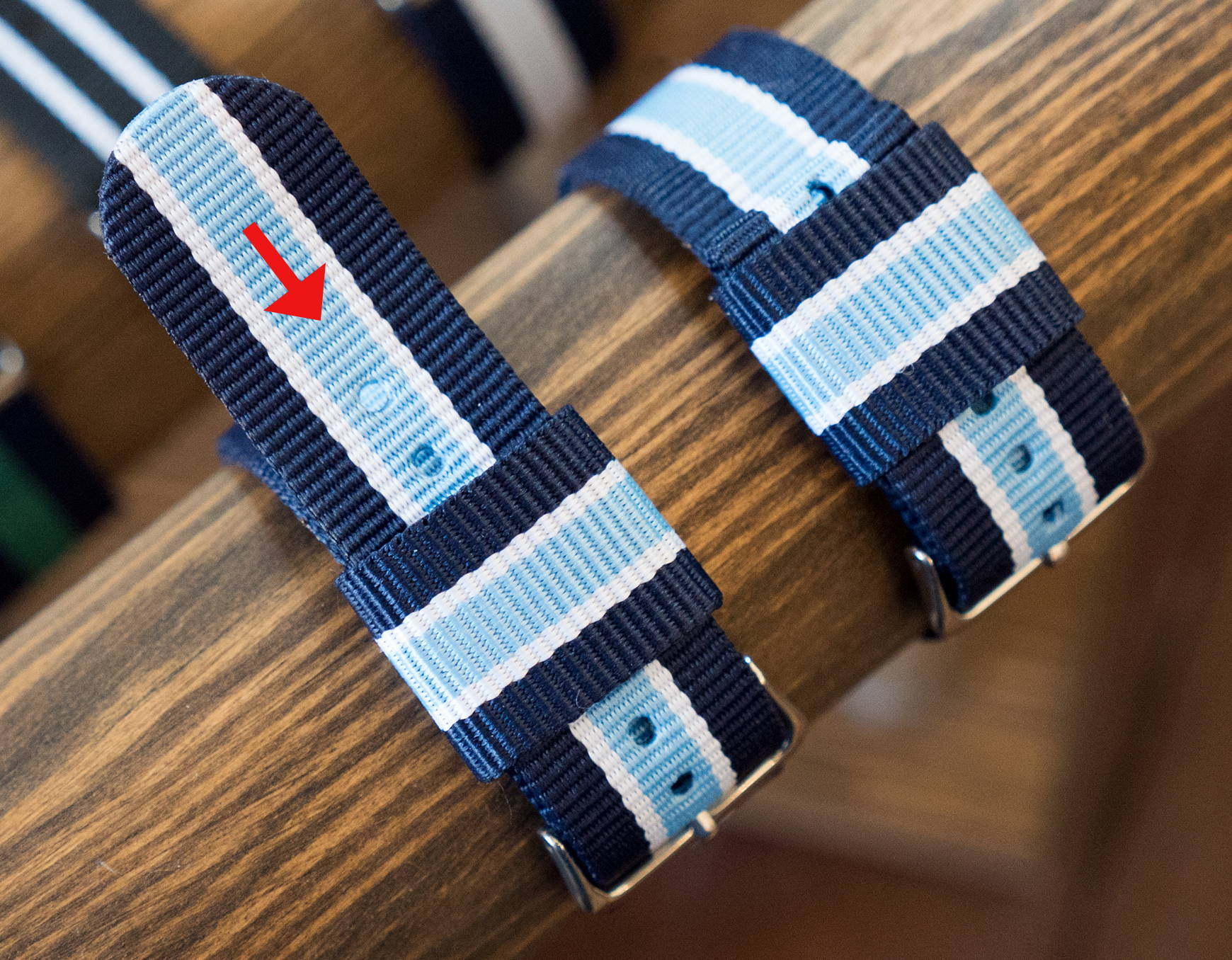 If you still have questions or any accessibility issues with this content, please call us at (512) 410-8793 during business hours and our team would be happy to help you. You can also visit our FAQ or contact us any time!